Moisturizing Powder Pack 5GR, 10GR
Tyvek packaged and outer packaged.
It can be pasted onto the pallets or cartons to avoid "Cargo Sweat".
Absorbent: CaCl2+water adsorption material; Adsorption capacity: 250%

Specification
Shelf Life: 24 months from production date(under the right store and unabroken circumstance)
The Moisturizing powder pack is unique formula of absorbents, which is quite different from the other desiccant suppliers, not matter in physical appearance, or in adsorption performance.
First, it has stronger adsorption capacity over
250%~300%.
Second, fantastically,
in the whole process of absorbing,the absorbent remains in solid form , no single minute turn into liquid form,
from the beginning, to the full working conditions, until being saturated,
It entirely prevents the risk of liquid leakage.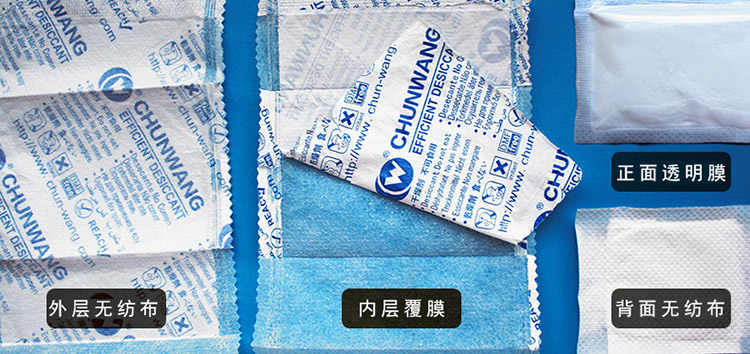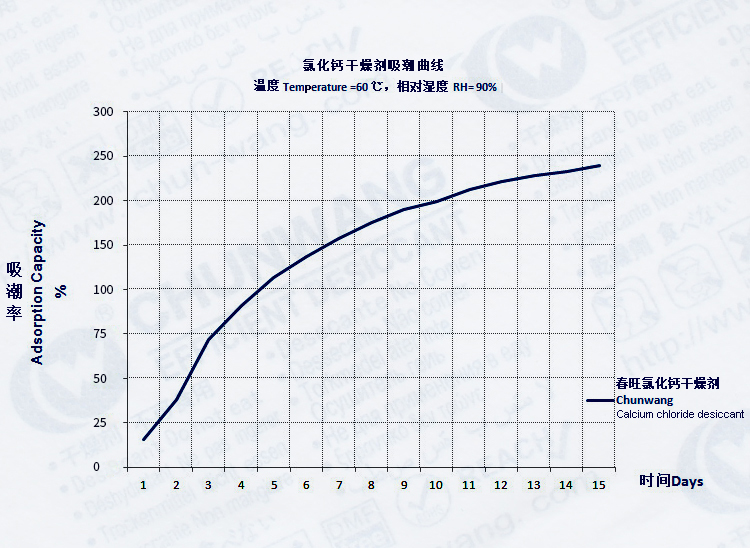 Established in 1998, Chunwang is well-known as one of the leading manufacturers and suppliers of moisturizing powder pack 5gr, 10gr in China. During the past two years, we have introduced advanced equipment and technology into our factory. Please be free to buy our cheap products made in China.

Hot Tags: moisturizing powder pack 5gr, 10gr, China, manufacturers, suppliers, factory, made in China, cheap